About
From an early age, I had a strong need to express myself through visual art. Drawing helped me to understand myself, and to communicate my feelings with others when I was young; it turned out to be fundamental in finding my calling later in life.
My higher education started with studying fashion and textile design at the University of Ljubljana, Slovenia. Exploring the female form and celebrating it through its relationship with fabrics, patterns, and colors led me a step closer to establishing my own visual narrative and aesthetic. My love for period fashion, art history, and old masters was evident in my early pastel works. Time Traveler series reflected an equally challenging and rewarding period of personal and artistic growth at the time.
My affinity for expressive colors  is evident in both my oils and pastels. Nature's endless play on lights and shadows, and the patterns they create, remains a constant source of inspiration for my paintings. Symbolically communicating through colors and patterns, my art explores beauty, grace, and vulnerability.
I believe that beauty can soothe the soul, and I hope that my art can serve as an inspiration on a viewer's own introspective journey.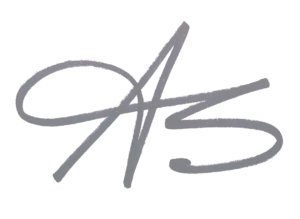 Aleksandra Saronjic was born and raised in Krusevac, Serbia. After she completed her BFA in Fashion and Textile Design at University of Ljubljana, Slovenia, she moved to the United States with her husband in 2000. While living on the East Coast, she graduated from LIM College in New York City in 2009, and continued to work in the fashion industry. In 2016, Aleksandra and her family moved to Seattle, where she took up art. She completed the four-year ​Kang-O'Higgins Atelier​ program at ​Gage Academy of Art​.
She currently resides in Seattle with her husband and son.
Acknowledgements:
3rd Place – Portrait, Best of Gage, Gage Academy of Art, June 2020.
Seen In:
2022 – Fountainhead Gallery, Seattle, "Gage Atelier Alumni Exibition"
2021 – Gallery Mack, Seattle, "Homegrown at Gage", group exhibition
2021 – Figure Ground Art Gallery, Seattle, "The Nude", group exhibition
2021 – Space Gallery Magnuson Park, Seattle, group exhibition
2021 – Best of Gage, Gage Academy, online exhibition
2021 – KOH Show, Gage Academy, online exhibition
2021 – Spitting Image, Gage Academy, online exhibition
2020 – Best of Gage, Gage Academy, Seattle
2020 – KOH Show, Antonio Salon, Seattle
2020 – Spitting Image, Gage Academy, Seattle
2019 – Axis Gallery, Seattle
2019 – Best of Gage, Steele Gallery, Seattle
2019 – KOH Atelier Show, Rosen Gallery, Seattle
2019 – Spitting Image, Gage Academy, Seattle
2018 – Axis Gallery, Seattle
2018 – Best of Gage, Steele Gallery, Seattle
2018 – KOH Atelier Show, Steele Gallery, Seattle